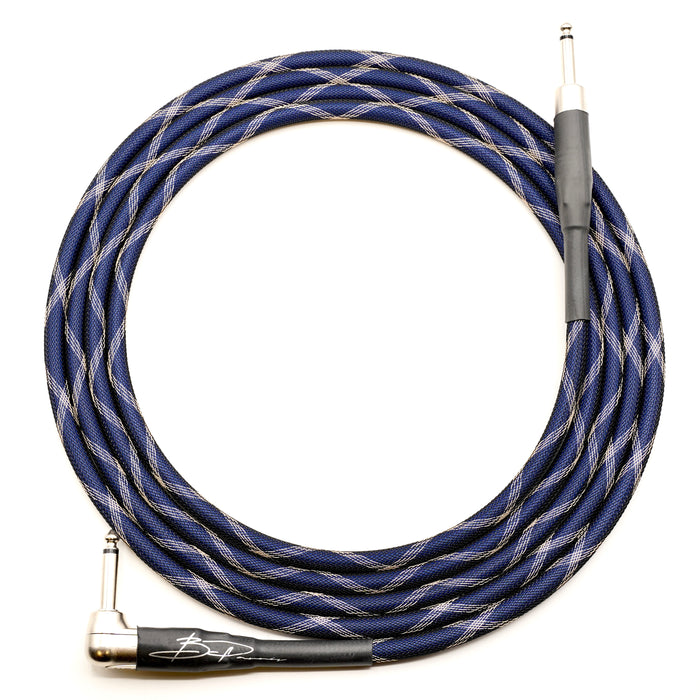 Spyder Blue Workhorse Instrument Cable
Original price
$60.00
-
Original price
$70.00
Our "Workhorse" series of cables are built to be tough. From the cable, to the durable sleeve, to the nearly-bulletproof connectors, We expect these cables to last.  We start  with our Made-in-USA low capacitance coaxial instrument cable measuring 20pf/ft (that's low!). It has a 20AWG center conductor and a 95% oxygen-free braided shield.  It is then is wrapped in a PET sleeve to both add color, and rugged durability.  One of the things we love to do is experiment with different sleeves over different colors of cables. This is one of those colors that came by surprise. It's one of our Spyder cables because of it's racy look and X pattern, but is a deep midnight blue, which we love. 
The connectors used in this series are Neutrik PX Series made in Liechtenstein.  We have literally been building cables with these connectors for 20 years and still use some of those original cables! 
This cable is backed by our lifetime warranty. If this cable fails in any way due to normal use, we will repair or replace it at no cost to you. Use our warranty form here.