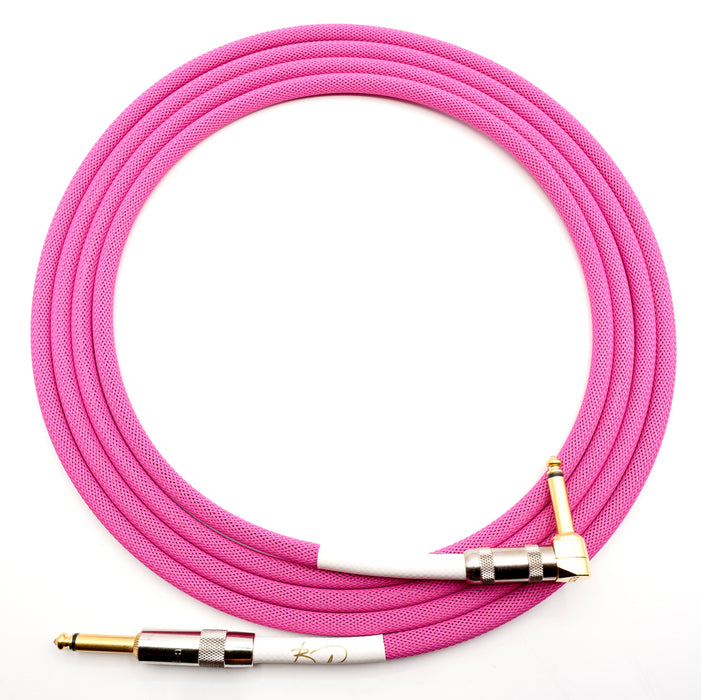 Perfect Pink Deluxe Instrument Cable
Original price
$69.00
-
Original price
$79.00
Our new deluxe series is the culmination of a year long process to source the best quality components for what we believe are the finest cables on earth. Combining the German-made Sommer Spirit LLX lowest capacitance cable on the market, luxurious colored sleeves, and high-clarity connectors from G&H, this is a cable that will not only sound amazing, but be a show-stopper look for years to come. As with all our cables, the Deluxe comes with a satisfaction guarantee and a lifetime warranty.
Our Deluxe Cable is super flexible with enough size to feel substantial. It's the best combo of brawn, beauty, and functionality we have found!
Perfect Pink is a medium shade of neon pink. It might not be for everyone, but it's a beautiful cable with a smooth texture and very flexible. It comes with either black or white strain-relief collars. Black by default.